We provide customers with infinite options to make their phones more attractive than ever.

We offer on spot phone repair services. We repair cracked screens, water damaged phones & more
We have carts/kiosks all over the lower mainland to serve you. Find the closest location to you.

Copyright 2012© Saim's Communications. All rights reserved.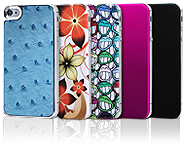 We carry a wide selection of popular brands to help you select the right product for your phone