Saim's is a trendsetter in terms of providing customers with fashion, style, protection accessories and repair for mobile devices, notebooks and tablet's
We provide customers with infinite options to make their phones more attractive than ever.

We offer on spot phone repair services. We repair cracked screens, water damaged phones & more
We have carts/kiosks all over the lower mainland to serve you. Find the closest location to you.
Copyright 2012© Saim's Communications. All rights reserved.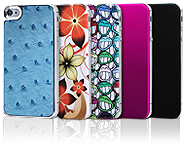 Administrative Assistant (NOC 1241) (Full time)


Saim's Communication Inc; Surrey, British Columbia


Salary:

$21.00/Hourly; Positions Available: 1


Minimum Education:

Diploma


Job Duties:


Prepare, key in, edit and proofread correspondence, invoices, presentations, brochures, publications, reports and related material from machine dictation and handwritten copy; Open and distribute incoming regular and electronic mail and other material and co-ordinate the flow of information internally and with other departments and organizations; Schedule and confirm appointments and meetings of employer
•Order office supplies and maintain inventory; Answer telephone and electronic enquiries and relay telephone calls and messages; Set up and maintain manual and computerized information filing systems; Determine and establish office procedures; Greet visitors, ascertain nature of business and direct visitors to employer or appropriate person, Record and prepare minutes of meetings; Arrange travel schedules and make reservations; Speaking Urdu would be an asset


APPLY BY EMAIL: saimscomm@yahoo.ca


________________________________________________________________________________________________________________________________




Manager, Retail Sales (NOC 0621) (Full time)


Saim's Communication Inc; Surrey, British Columbia


Salary:

$24.00/Hourly; Position Available: 1


Minimum Education:

Bachelor's Degree


Job duties:

Plan, direct and evaluate the operations of establishments engaged in retail sales or of departments in such establishments
•Manage staff and assign duties; •Study market research and trends to determine consumer demand, potential sales volumes and effect of competitors' operations on sales
•Determine merchandise and services to be sold, and implement price and credit policies
•Locate, select and procure merchandise for resale; •Develop and implement marketing strategies; Plan budgets and authorize expenditures; Resolve customer complaints
•Determine staffing requirements and hire or oversee hiring of staff

APPLY BY EMAIL: saimscomm@yahoo.ca