Saim's is a trendsetter in terms of providing customers with fashion, style, protection accessories and repair for mobile devices, notebooks and tablet's
We provide customers with infinite options to make their phones more attractive than ever.

We offer on spot phone repair services. We repair cracked screens, water damaged phones & more
We have carts/kiosks all over the lower mainland to serve you. Find the closest location to you.
Copyright 2012© Saim's Communications. All rights reserved.
Willowbrook Shopping Centre
Saim's Communication has carts/kiosks in Surrey, Richmond, Burnaby, Coquitlam, Langley and Abbotsford. These can be found in following shopping centres.
Central City Shopping Centre
Sevenoaks Shopping Centre
We do receive an equal number of customers at these locations who are very much interested in seeing new stylish cases that we can offer them for new cell phone/Tablets. Customers love to have a one stop shop such as Saim's which serve their needs.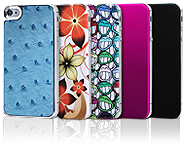 Store Locations: